Wholesale Batteries
Buy batteries in bulk and Save
If you're looking to buy batteries in large quantities, ABBattery's
wholesale program is perfect for you.
Benefits
Low cost Shipping
30-day money back guarantee
Volume Discounts
Provide 1000+ battery models
Ordering replacement batteries in bulk will save you money and allow you to obtain the batteries you need in one easy, hassle-free transaction.
More than 500.000 satisfied customers already
Be one of them!
"After forking out top dollar with other cell phone battery manufacturers we explored the possibility of going with ABbattery. Our initial tests were excellent and the savings were incredible so we keep coming back"

Ronny Gilbert

"ABbattery continues to save my company thousands of dollars compared to our previous retail pricing. The batteries have never let us down"

Peter George

"We've been buying batteries from ABbattery for years. Love the savings, love the customer attention and love the quality of batteries"

Brian Stephenson
OEM & ODM Manufacturer
Build your brand and dreams
For every customer worldwide to bring safe, environmentally friendly, stable and reliable products.
Why choose us
Manufacturer for Phone Battery Since 2008
Seven fully automated production lines
Product defect rate is under 1‰
Customized Cell / FPC / Hardware interface
Low power consumption ,Full capacity stable and durable
The mass production will start after short circuit, over charge, high and low temperature cycle test, simulation of installed use, 500 recharge cycles, vibration, free fall, safety performance, and thermal shock test validation.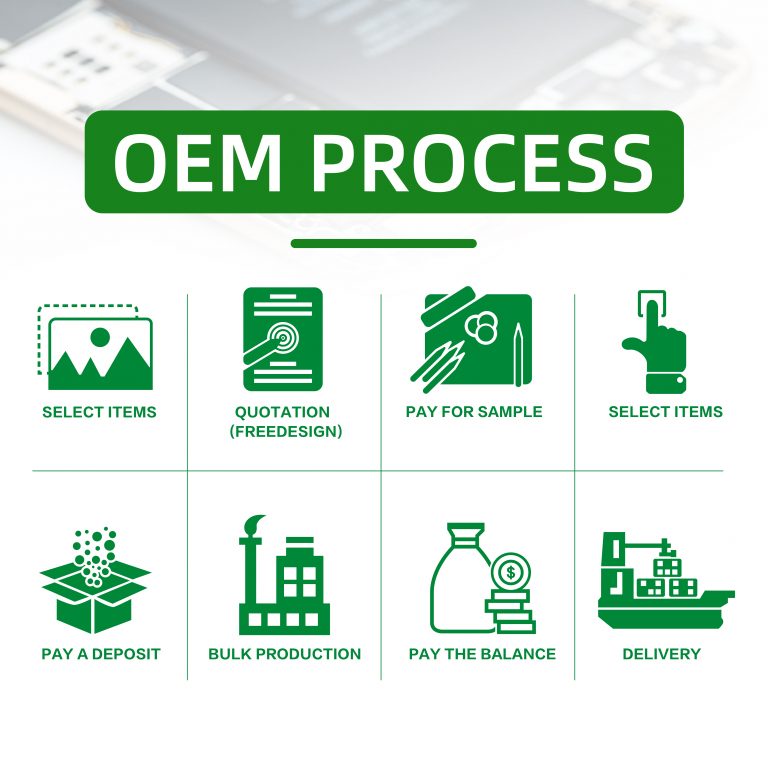 We now have several products for you. Hover over each product to learn more.
APPLE

IPHONE IPAD IPOD MACBOOK IWATCH.

SAMSUNG

S series, A series, Note series, J series,etc

HUAWEI

P series, Honor series, Mate series, Y series. Nova series, Enjoy series, etc

MI

Mi series,Mi note series, redmi series, Redmi note series, etc

GOOGLE

Google pixcl series, Nexus series.

NOKIA

Nokia series, Lumia series,etc

SONY

Z series,X series,etc

MOTOROLA

G series,X series,E series, Z series, etc.

HTC

One series, Desire series,etc.

ONEPLUS

Oneplus series,etc

MORE

LG battery, blackberry battery, Lenovo battery,Meizu battery
CERTIFICATIONS
We certify AB customized batteries against European and International Standards for an explosion and functional safety. AB Services provides Customized Battery Certification Services worldwide. Our team of experts adopts a partnership approach, providing all relevant guidance and support from the very start. With the best project lead-times in the industry, competitive pricing models, and regular project updates, we can get you to market quickly and seamlessly.
Our New batteries not only passes industry standards, but we are also certified by official standards. Read more about our certifications below. Each product has different certifications. Please find the certification for specific product in packaging.
PSE COMPLIANT – Power Sourcing Equipment. A power over Ethernet (PoE) device that is a source of power, such as a PoE Ethernet switch. Contrast with "powered device" (PD), which uses the power, such as a network camera or IP phone. See POE.
RoHs – Restriction of Hazardous Substances. Is the acronym for Restriction of Hazardous Substances. RoHS, also known as Directive 2002/95/EC, originated in the European Union and restricts the use of specific hazardous materials found in electrical and electronic products.
MSDS – Material Safety Data Sheet (MSDS) is a document that contains information on the potential health effects of exposure to chemicals, or other potentially dangerous substances, and on safe working procedures when handling chemical products.
UN 38.3 PASSED – UN Transportation Testing. UN Transportation Testing (UN DOT 38.3) for Lithium Batteries. Intertek provides testing to UN/DOT 38.3 requirements, to ensure the safety of lithium batteries during shipping. Nearly all lithium batteries are required to pass section 38.3 of the UN Manual of Tests and Criteria (UN Transportation Testing).
BATTERY TEMPERATURE CONTROL
Battery temperature control is essential when using batteries for smart devices. If using non certified batteries, the possibility of a fire is high. If using an AMPSENTRIX battery, the phone will act as it would with an OEM battery. The phone will shut down if the phone i warm, but no other harm will be done to the device.
PSE COMPLIANT – WHY IS THIS IMPORTANT?
Having a product, such as AB battery, certified by a METI Registered Conformity Assessment Body, provides assurance that the product is in compliance with Asia regulations and the required safety standard. Such products require factory inspection and certification by a Registered Conformity Assessment Body (RCAB).
UN 38.3 CERTIFIED – WHY IS THIS IMPORTANT?
The requirements of UN/DOT 38.3 in which lithium cells and batteries are subject to as many as eight separate tests. These tests are designed to assess their ability to withstand any events incurred during transportation. The eight tests evaluate samples for risks from electrical, mechanical, and environmental conditions.
AB BATTERY is the place to buy the BEST batteries for mobile phone in China. All iPhone Batteries comes with Zero – Cycle count, OEM TI Gas Gauge Chip, and Pre-installed Battery Adhesive.
Read more about certifications

FREQUENTLY ASKED QUESTIONS
What is the warranty?

All our AB products come with 1 Year Limited Manufacturer Warranty. Our limited warranty cover manufactory defects only.

Do you offer the free samples?

Yes, the free cell phone battery samples are available.

How to ensure the shipping goods with logo safety?

We have professional shipping agent of 10-year experience to ensure customs clearance safety,
the VIP of UPS account will make your shipment in priority.
BTW, we also have a special route to help to clear customs and pay the taxes in advance if you are in need.
so you can get all the goods in the right way and safety.